2-1-1 is a free, confidential service that helps people across the U.S., and in many parts of Canada, find the local resources they need.  This service is available 365 days per year, 24 hours a day.  By calling 2-1-1, people can be connected with information or resources pertaining to numerous topics or needs.  Some of those main needs are: Education, Employment and Income Support, Family Support & Parenting, Food/Clothing/Household Items, Healthcare, Housing, Utilities, Legal Services, Mental Health Counseling, Community Services and Addiction Services.  
In Portage County, the United Way of Portage County is the sole funding source for the 2-1-1 program that served over 7,100 individuals and families in 2018 by addressing over 8,400 needs.  Below is a call that 2-1-1 Portage received and the conversation that took place with a trained professional from 2-1-1:
In December 2018, 2-1-1 received a call on 12/7/18 from and elderly woman in Atwater who was looking for assistance with food.  Traci, a 2-1-1 Community Resource Navigation Specialist, took the call.
This call began as a referral to St. Joe's Food Pantry, the caller was in need of food assistance.  During the course of the conversation, the caller disclosed that her house was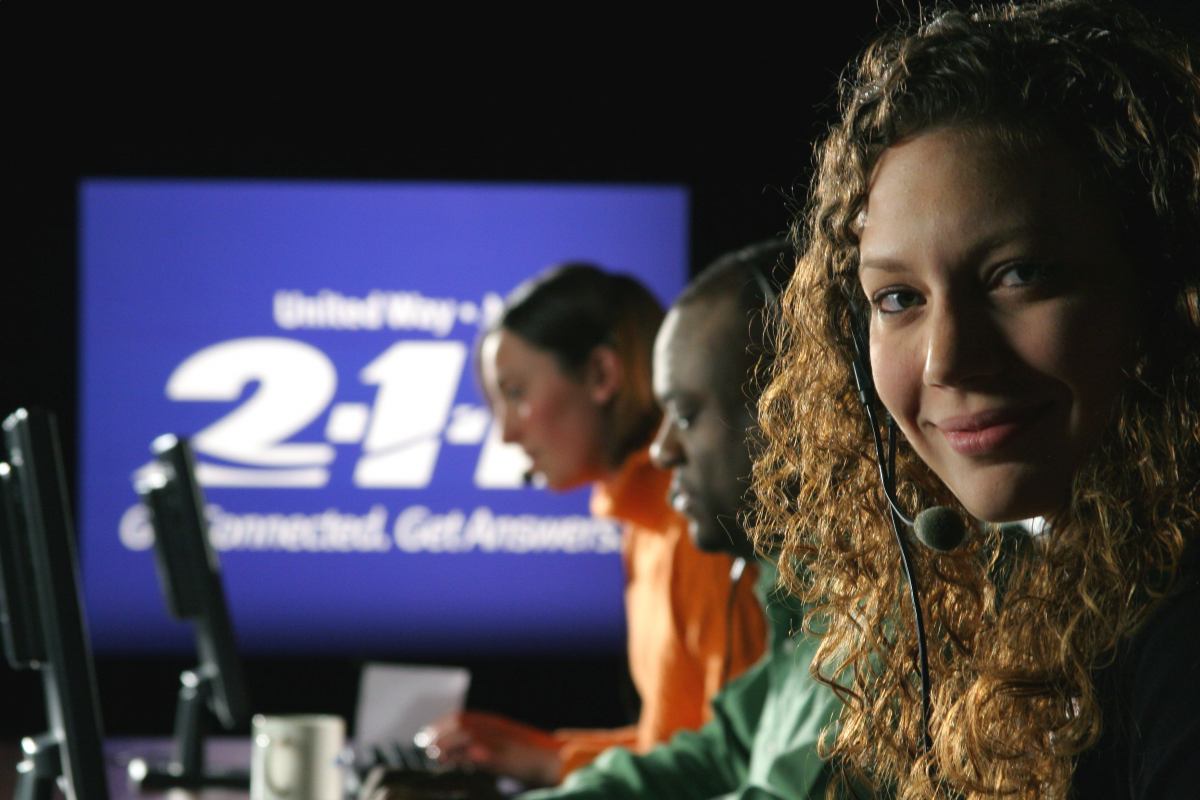 burglarized the weekend before, when she was out-of-town attending a funeral.  When she came home she discovered that all her food was taken, including food in the refrigerator and freezer.  Also, $400.00 was taken, for which she was going to use for Christmas; and someone had slept in her bed.  The woman said she had not eaten anything since Monday (12/3/18).  She did not tell her daughter or granddaughter (her family support system) about what happened.
She attempted to call a food pantry, but was unable to connect so she then decided to call 2-1-1.  Traci, the 2-1-1 Specialist, made the referral to St. Joe's Food Pantry; but the caller would not be able to receive assistance from them for one to two weeks.  Traci was not able to find any other food pantries for her to utilize that day as they were closed for the day.  She was reluctant to call her family because she didn't want them to know about her home being burglarized (she said they drove her to the grocery store when she had the funds to buy food; otherwise, they took her to food pantries).
The caller was really in need of encouragement to contact her family so she could get food and to also let them know that her home had been burglarized.  She finally decided that she would call her family supports, hoping that they could help her until she could obtain assistance from her local food pantries the following week.  Before the call ended, Traci and the woman made a plan for the caller to receive a follow-up call, that same day, to make sure that her family would be provide her with help.  If no help was offered, a warm transfer (referral) to Adult Protective Services would be made to assist.
Thirty minutes later, Traci conducted a follow-up call to ensure that the elderly woman was able to get food for the night and over the weekend via help from her family.  If not, Traci was going to connect the woman with Adult Protective Services for immediate assistance.  Thankfully, when 211 returned the call, the woman was able to reach her daughter who was going to take her to dinner that evening and buy groceries the next day.  The caller said her daughter was also going to purchase some meat items the next week to try and replenish what was stolen.  The last step discussed between the caller and Traci was that the caller was going to connect with some food pantries for help through the next week, or until she received more funds to buy her own food and to obtain additional help from St. Joe's Food Pantry.  Traci also encouraged the woman to contact her local sheriff's office in order to report the burglary.  The sheriff's office phone number was provided to the caller.  The last step was that Traci encouraged the woman to call 2-1-1 again if she needed additional assistance.
For more information about 2-1-1, to chat with a Community Resource Navigation Specialist or to watch videos about hoow 2-1-1 calls are addressed, please visit 211oh.org.