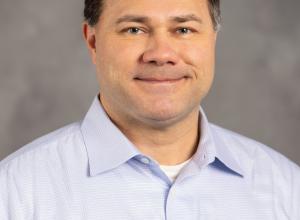 Director of Finance
330-297-1424 x5
Experience
Karlo began working at United Way of Portage County in July 2023 as Finance Director. He oversees the finance and accounting functions, which include preparation of financial statements for the staff, Board of Directors, and the annual audit. Preparation of financial statements entails the recording of donations/gifts into the financial system, monthly journal entries of all transactions and reconciliation for account activity. Additionally, he leads the Investment Committee, which meets quarterly to ensure fiduciary responsibility is kept over investment and endowment accounts. Before joining the UWPC staff, Karlo worked for 13 years at Step2 in its Accounting Department. During that time, he served as a board member for UWPC for nine years. As a board member, he took on several roles including Treasurer, Board Chair and Community Impact Committee Chair at various times of his board tenure. 
Personal Information/Fun Facts
A graduate of the University of Akron with a B.A. in Accounting and minor in Finance. Karlo lives in Cuyahoga Falls and enjoys being involved with his Apostolic Christian Church in Brunswick Hills, spending time with his four younger brothers, and helping his parents with needs as they arise. He also has a passion for service and volunteers with non-profit organizations in the greater Akron area.   
Why I enjoy working for United Way of Portage County
"After an 18-year career in the for-profit world, I enjoy being part of a team that supports and connects the needs of its community to many helpful programs. It is encouraging to have met many community leaders during my time on the board by working alongside them in a volunteer capacity. Uniting my skill set in accounting and passion for service, I look forward to continuing to connect with donors and program directors that are so generous with their resources and share the passion of helping others."