Leadership Donors are United in their support of local programs
Leadership givers are people who step up to the plate with an annual United Way contribution of $1,000 or more. People who believe they have a duty to give back to our community. People who want to help those less fortunate live better lives.
By becoming a leadership giver, you'll know you're making an extraordinary difference in the lives of so many people in our community who count on United Way-funded services.
Leadership giving is easier and more rewarding than you might think. Make your leadership gift your way – see Become a Leadership Giver below.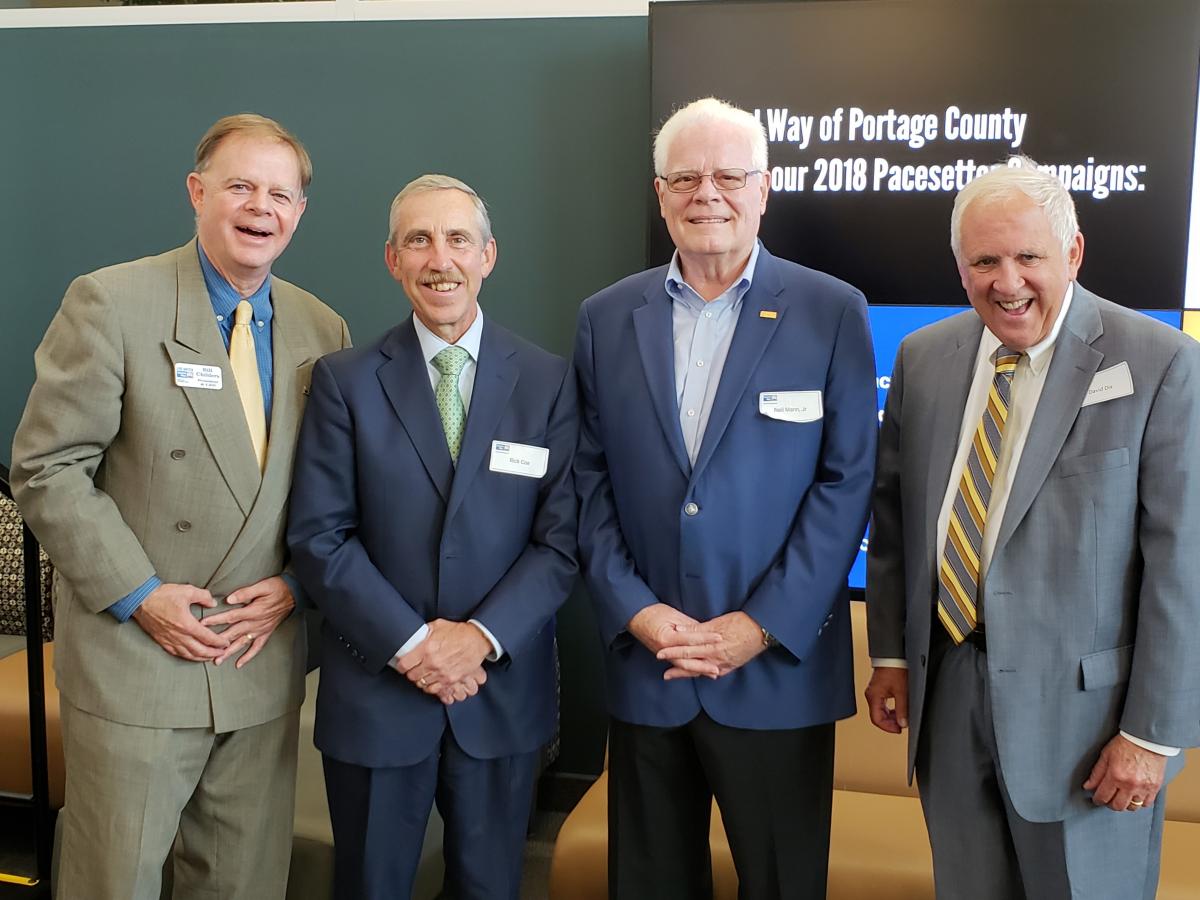 Benefits
United Way offers you the opportunity to:
Network and form new partnerships with top community leaders and philanthropists while working together to enhance the lives of others.

Receive invitations to United Way special events that are held throughout the year (educational lunches, recognition dinners, United Way agency tours, special community service volunteer opportunities and much more).

Increase the value of philanthropy in Portage County.

Become educated on community issues, agencies and programs receiving United Way support.

Receive personal and professional recognition in United Way's annual Leadership Giving Directory by level of membership (you may also chose to remain anonymous). Your firm or organization will also appear on the Leadership Giving Directory.
​Become A Giver
There are many ways to make leadership giving easy and convenient:
Payroll Deduction
By spreading your donation over an entire year, a leadership gift of $1,000 is less than $20 per week! Check with your employer's payroll department to see if your organization can deduct your annual gift through the convenience of payroll deduction.
Direct Contribution
You can donate online using your American Express, Discover, MasterCard or Visa by visiting this link or by calling Rebecca Steinberger at 330-297-1424.  There is also the option to send a check made payable to United Way of Portage County.
Gifts of Stock or Shares
Avoid capital gains tax!  When you donate stock or mutual fund shares, you'll qualify for a higher tax deduction than you would by selling the stock and donating the cash. To make a gift of stock, call Rebecca Steinberger at 330-297-1424.
Family Gift 
Add special significance to your gift by combining it with your spouse.
Planned giving/ endowment 
By combining philanthropy with financial planning, you can give more than you ever thought possible.
For more information on Leadership Giving contact: Shawna Borkoski at 330-297-1424 or by email at shawnab@uwportage.org.
Links